Special Episode Coming Soon!
Posted by
Brand
on Aug 12th, 2010 in
General
|
9 comments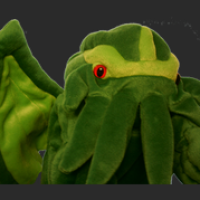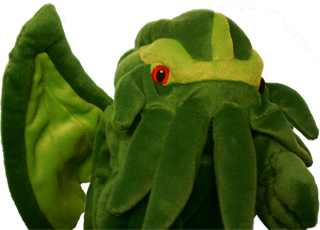 In eight days, we will be upon the 120th anniversary of HP Lovecraft's birth. Because of the magnitude of this anniversary, Cthulhu will be coming out of his semi-retirement to say a few words, and answer more questions. If you have a question you'd like to ask, Cthulhu artwork you'd like to have on the show, or just want to make a shout out to his loathsomeness, this is your chance! Leave a comment here, or write to bigc@callsForCthulhu.com, and we may feature it in the episode. Hope to see you there!